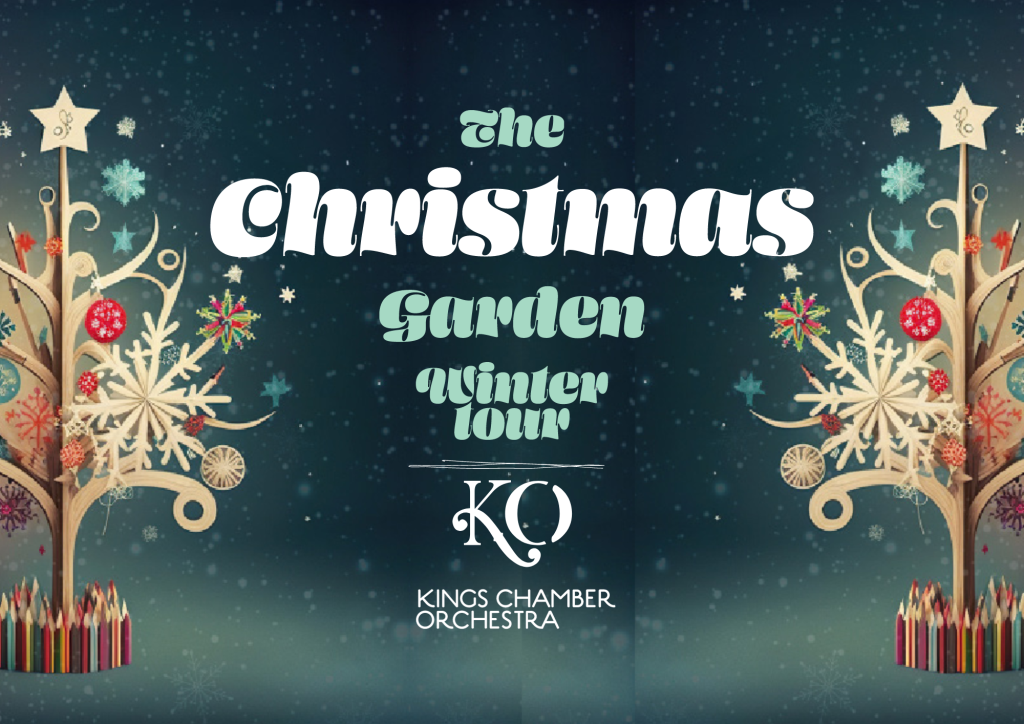 Winter Tour 2023 dates are here!
The Kings Chamber Orchestra is back in 2023 with a vibrant entertaining and sparkling Christmas tour called "The Christmas Garden". The orchestra with its zany humorous and also touching reflections brings Christmas past and present to local churches across the country from Classics to music from the silver screen. Antonia Vivaldi's favourite Mexican Christmas pizza, shared with Mr Tumnus over a nice Cup of Tea courtesy of Miss Gracie Fields. What a mix! Mozart will delight audiences with a ray of winter sun for Violin and Viola, Vivaldi's masterpieces from the Seasons "Winter" and Ravel's Bolero will complete a fabulous Christmas for everyone. Carols and surprises included.
The Winter Garden Teddy Concerts.
Another dazzling Christmas Teddy Concert from the Kings Chamber Orchestra. This year a nod to Christmas around the world with loads of interactive fun from the group. Touted by the BBC as the best family concert givers in the land, don't miss these quite unique events: spontaneous and eccentric, beautiful and educational. Lovely and unmissable events for all the family
You can find us in: