Read about all the members of KCO who are touring with us this year! If you want to support our work as KCO, you can donate to us here!
Violins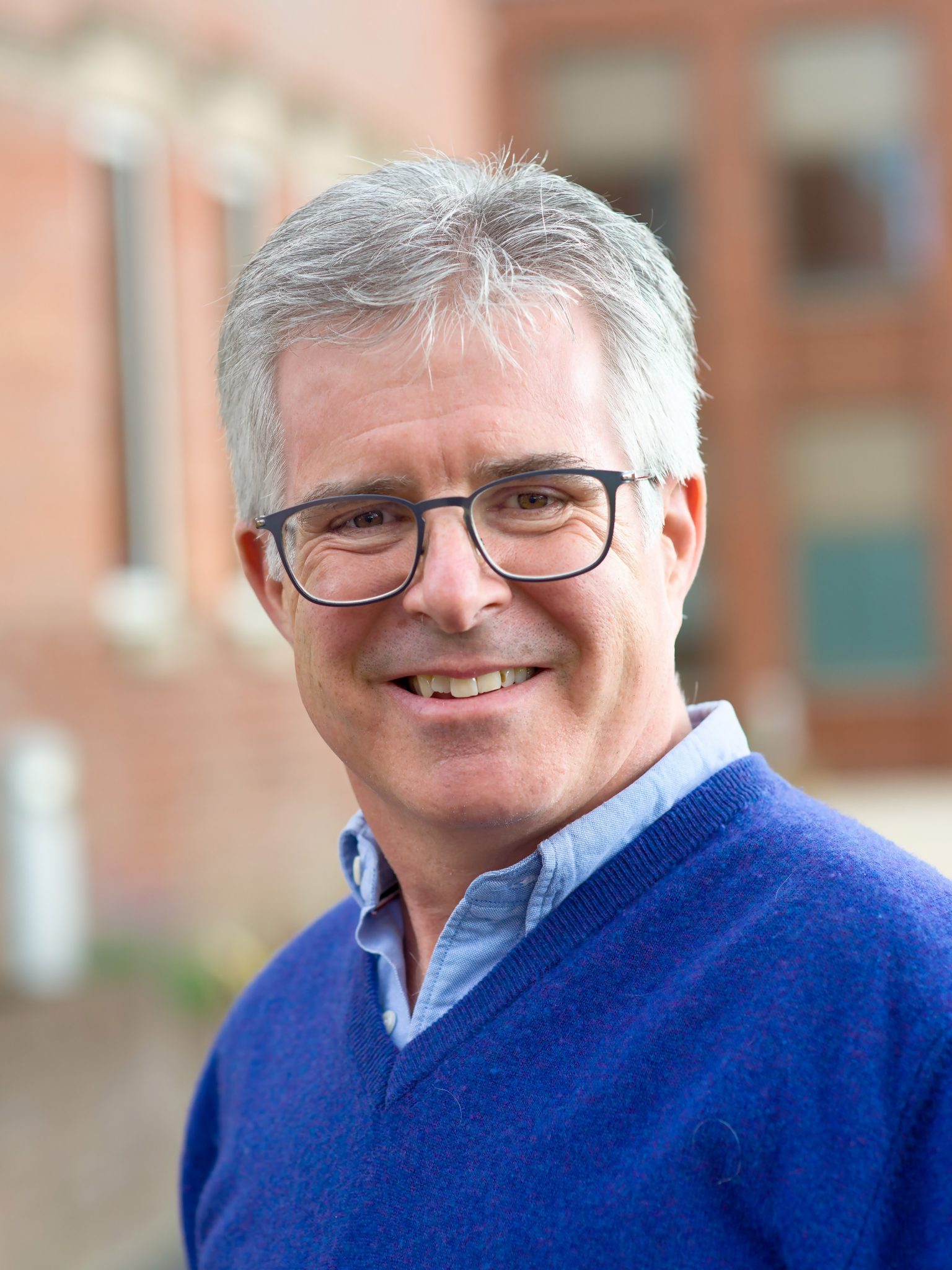 Jeremy Sampson
Jeremy Sampson studied at the Royal College of Music then spent two years as violinist-in-residence at Oundle School, returning to London to freelance with Orchestra of St. John's, City of London Sinfonia, London Mozart Players and Corelli Strings.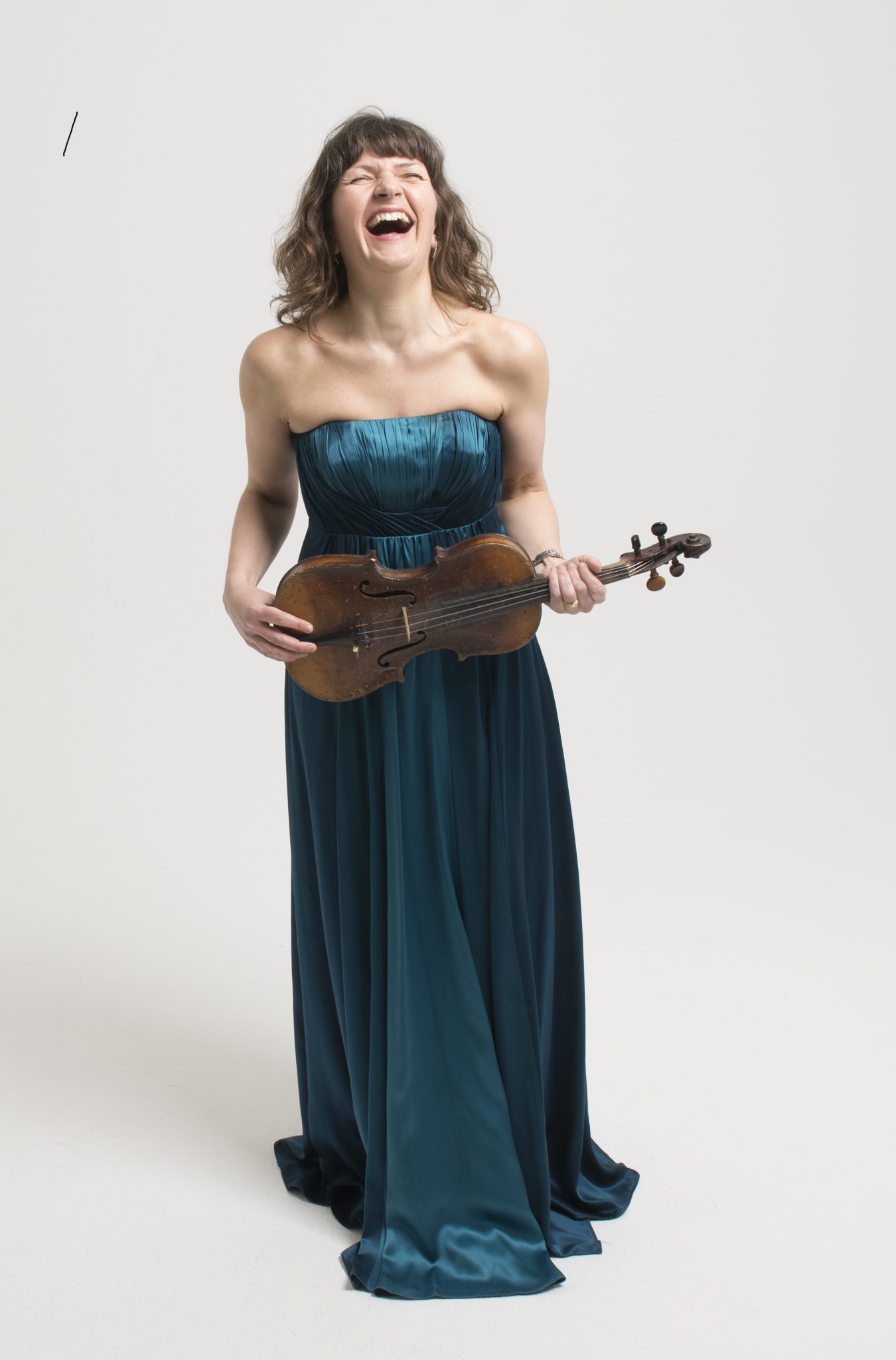 Phillipa Barton
Phillipa is a frequent leader of the King's Chamber Orchestra. Her energetic and passionate leading keeps KCO, and other orchestras she leads, together and playing beautifully.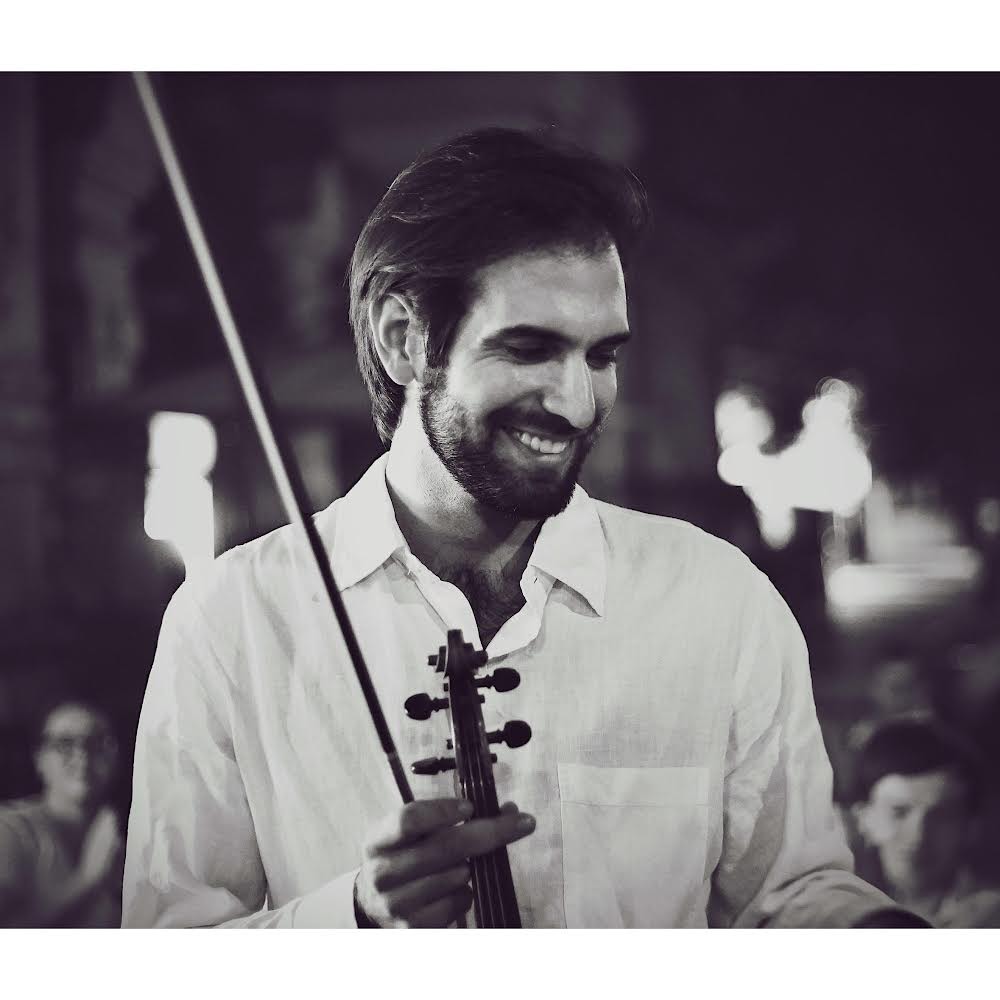 Grig Cuciuc
Since his debut as a soloist with the National Chamber Orchestra of Moldova at the age of 15, Grig has performed as a soloist with orchestras including the Royal Philharmonic Orchestra in London, the National Philharmonic of Moldova, and the Bridgewater Sinfonia. He has given recitals across the UK, Russia, Europe, and the Middle East.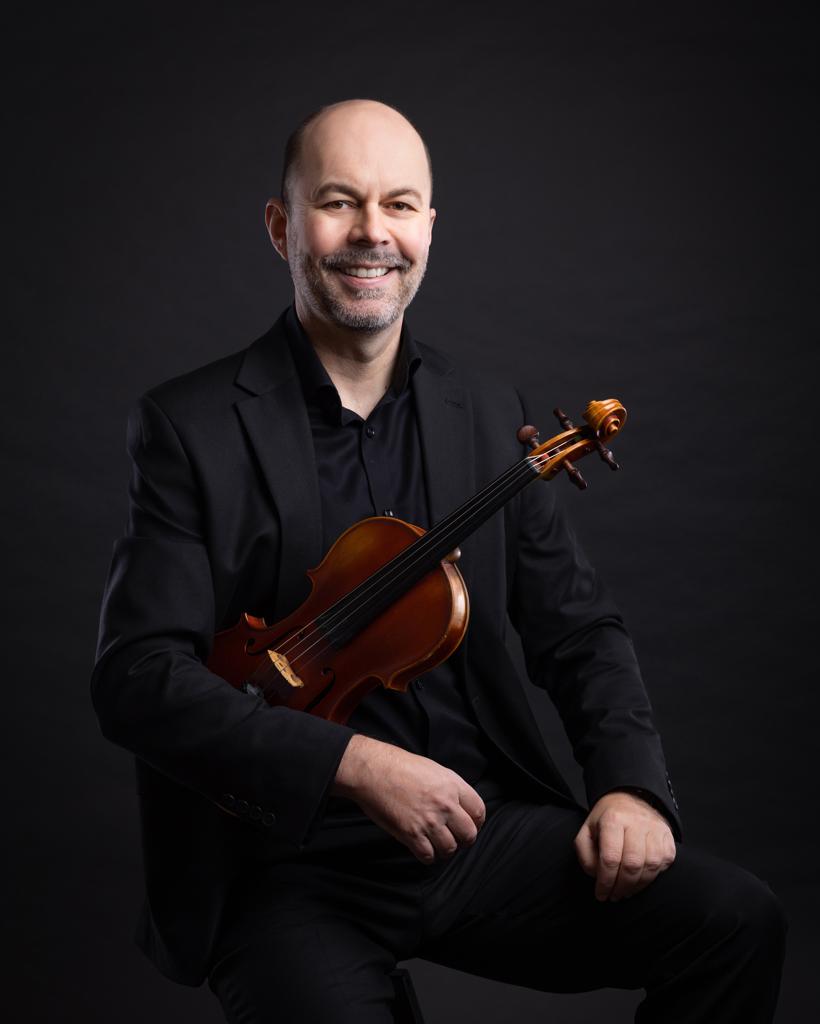 John Smart
John started the violin at the age of 6 and studied at Wells Cathedral School as a specialist musician and at the Guildhall School of Music and Drama with Jack Glickman and Detlef Hahn. He has been playing professionally for nearly 30 years. He has worked with many different orchestras, opera companies and ensembles, including English Touring Opera with whom he has played annually since 1998 – on several occasions as the orchestra leader.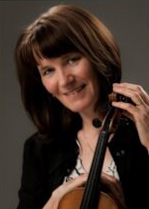 Chrissie Robbings
Christine Townsend studied violin at the Royal Academy of Music and went on to pursue a career as a chamber musician and principal orchestral player with the London Philharmonic & City of Birmingham Orchestras.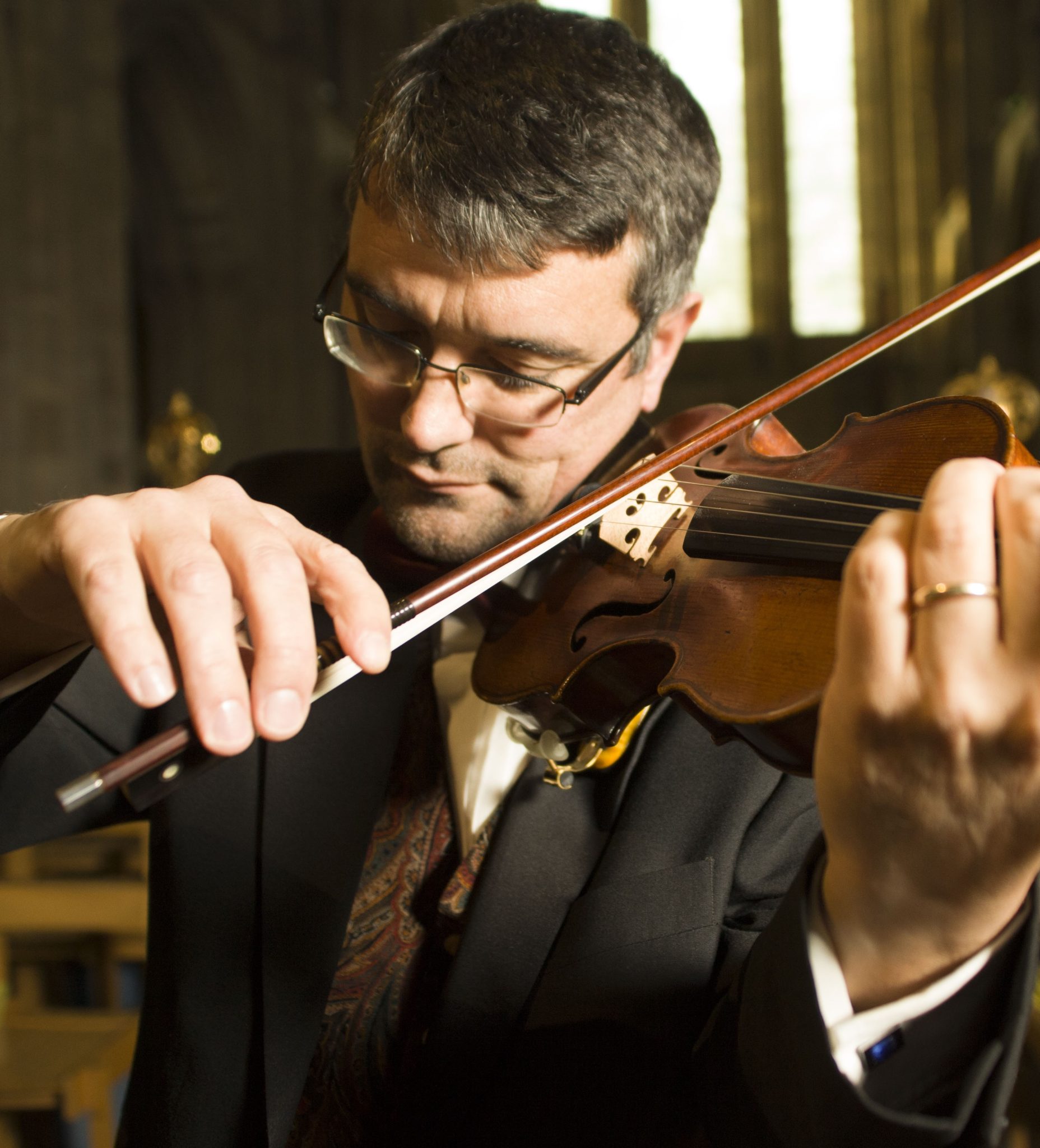 Nick Evans-Pugh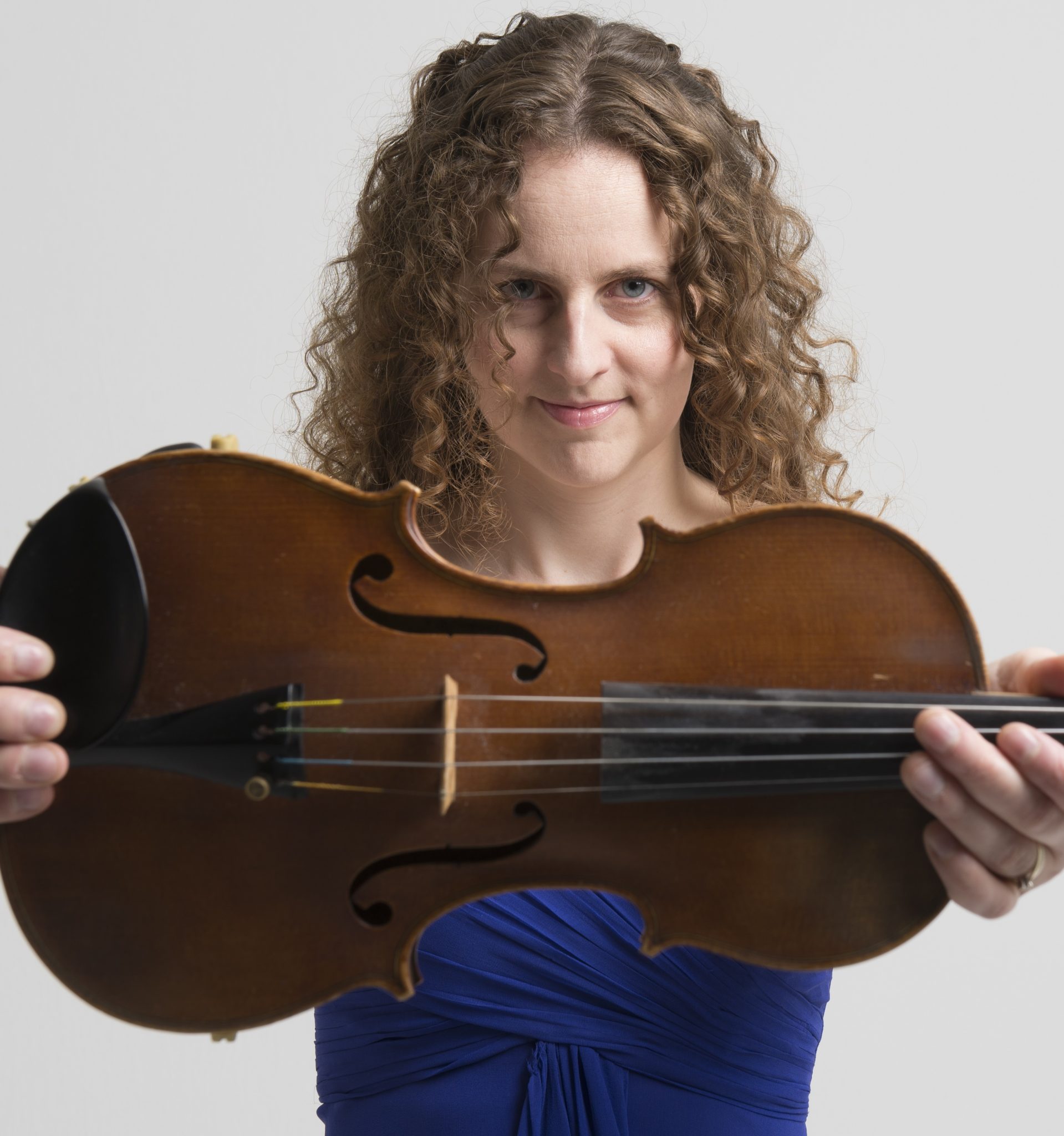 Mary Young
Mary Young studied the Violin at Trinity College of Music in London and was the youngest person to win the TCM Soloist competition perfoming Bartok Concerto no.2 in St John's Smith Square. Mary loves recording and has recorded for short film 'The Violinist' which you can see on YouTube, Littlewoods and Oatibix adverts, Open Doors Christmas appeal film, and an advert featuring Serena Williams.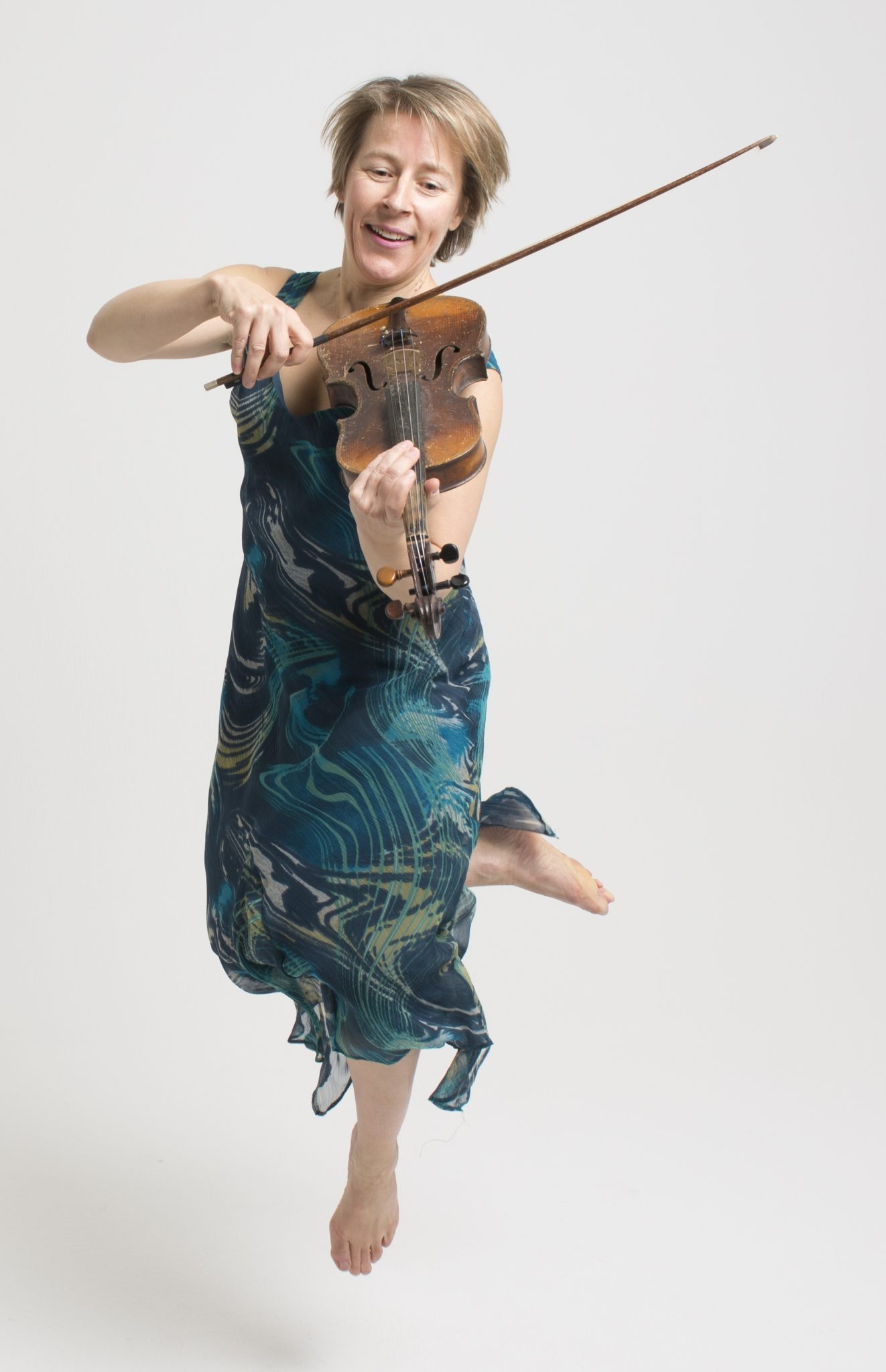 Rachel Ellis
Rachel Ellis began her musical training at the Kent Junior Music School in Maidstone on Saturday mornings where she studied with Gillian Sansom. From there she won a scholarship to the Royal College of Music where she studied with Jaroslav Vanecek for 5 years. On leaving college she worked with the BBC Philharmonic Orchestra for a short spell, taught and coached for Hounslow Borough Council and played second violin in the Dove String quartet for an intense 3 years.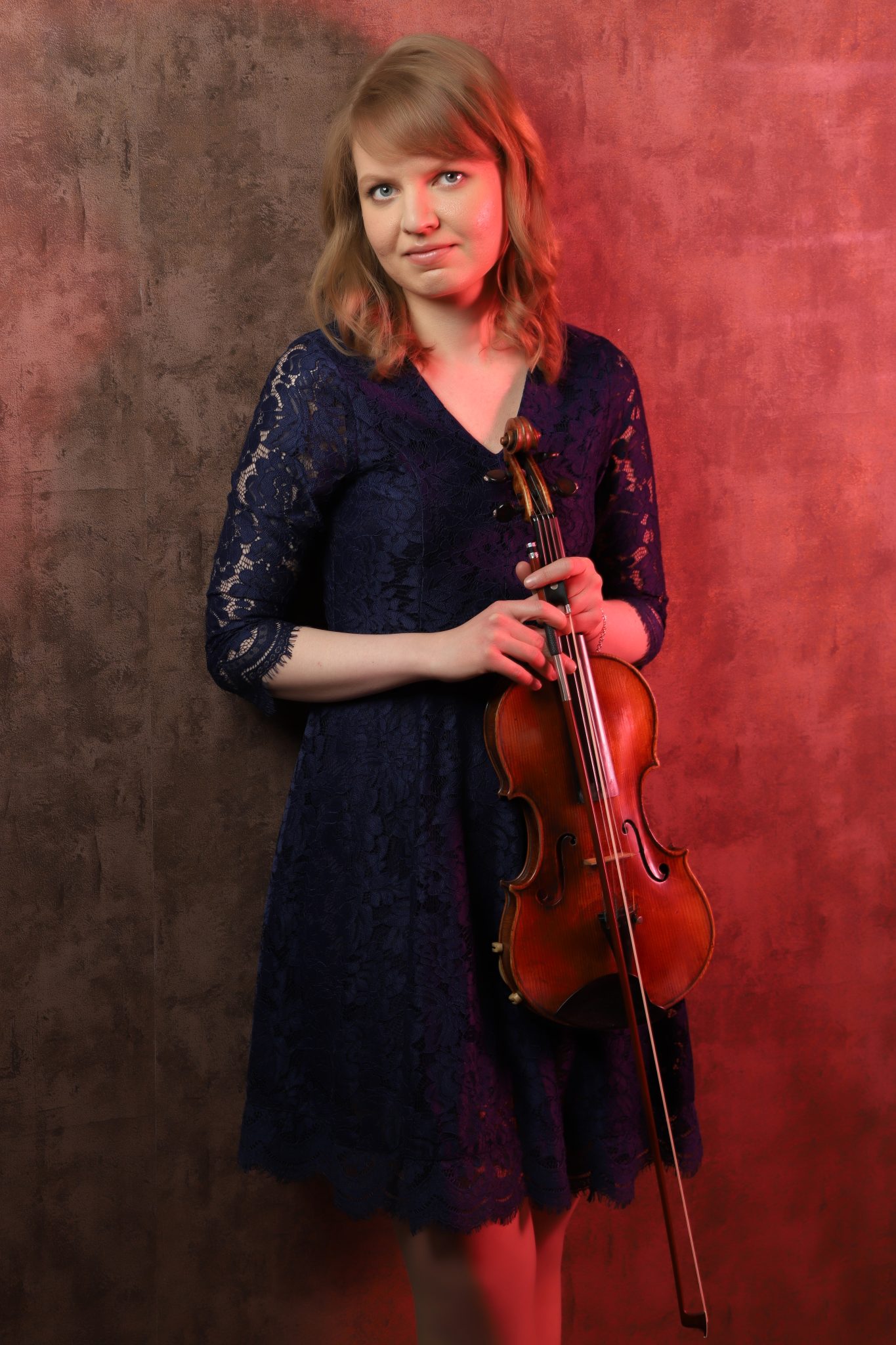 Sonja Tuomela
Sonja is a Finnish violinist currently based in London as a freelance musician, combining teaching and performing as part of various professional ensembles. Her performances range from chamber music recitals to musical theatre shows and include events such as the 'Suomi 100' concert series at the Finnish Embassy in London, the Finnish premiere of the 'Miksi Juuri Minä' [Why Me] chamber opera by Timo-Juhani Kyllönen, and her own 'Grace Notes Community Concerts' series in Highgate, London. She also regularly performs as a member of King's Chamber Orchestra, as well as with Ignis Piano Quartet and other chamber groups.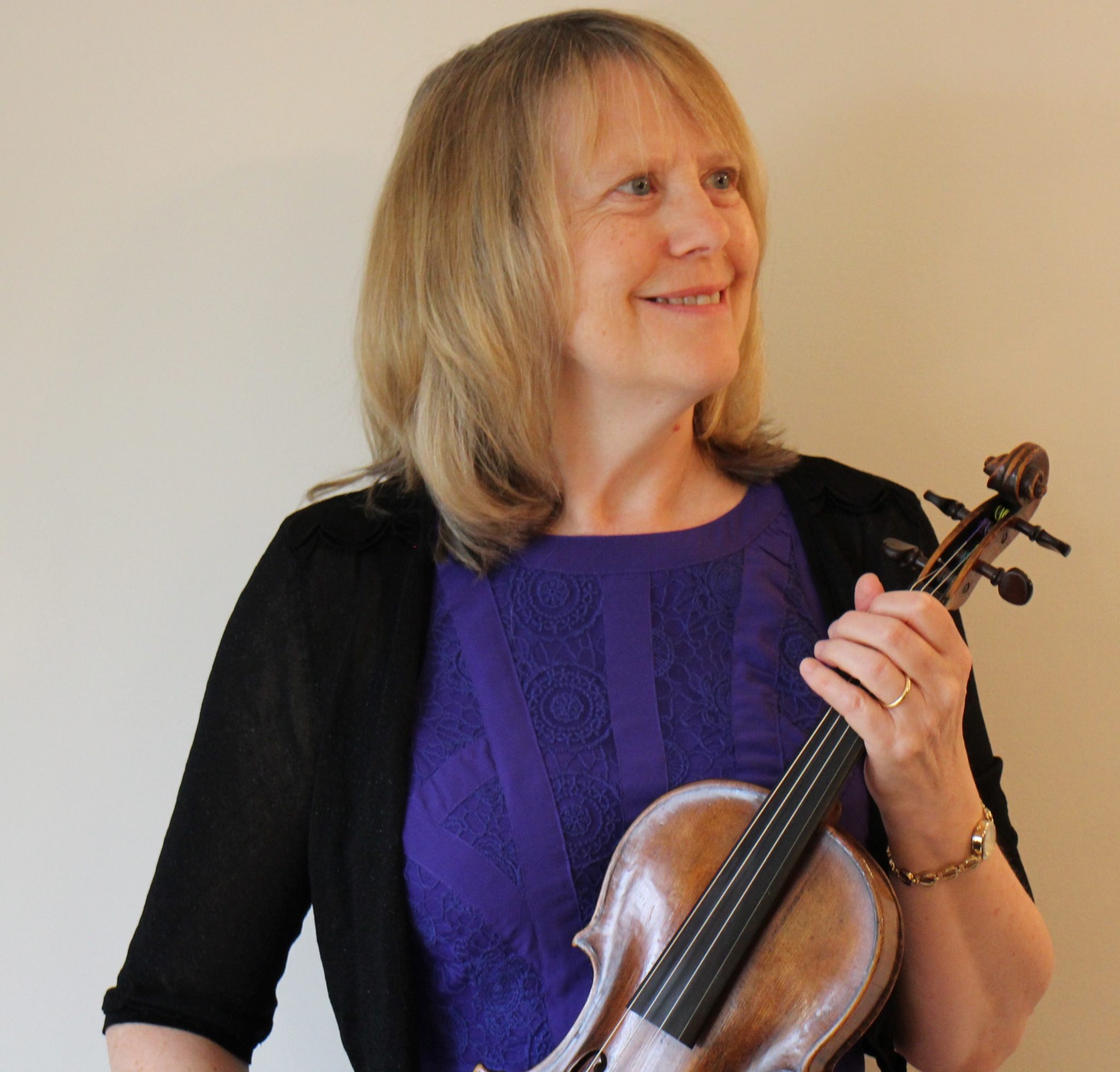 Helen Rees
Helen is the velveteen rabbit of KCO. She was a student at the Royal Academy of Music, studying with Emanuel Hurwitz. During her studies she won prizes for orchestral and string quartet playing. She began her freelance career, performing with various London based groups including the London Bach Orchestra and Monteverdi Orchestra.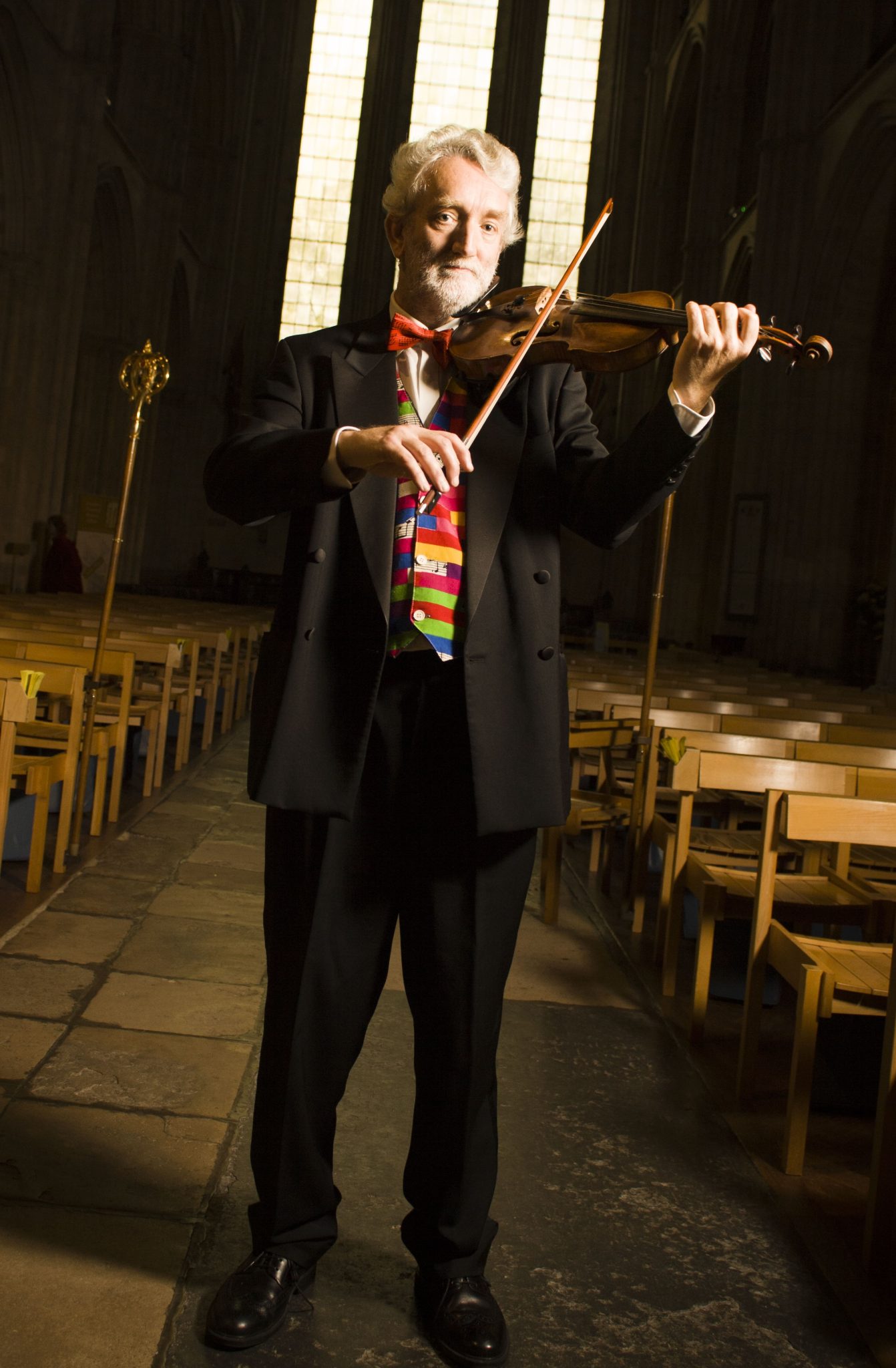 David Lewis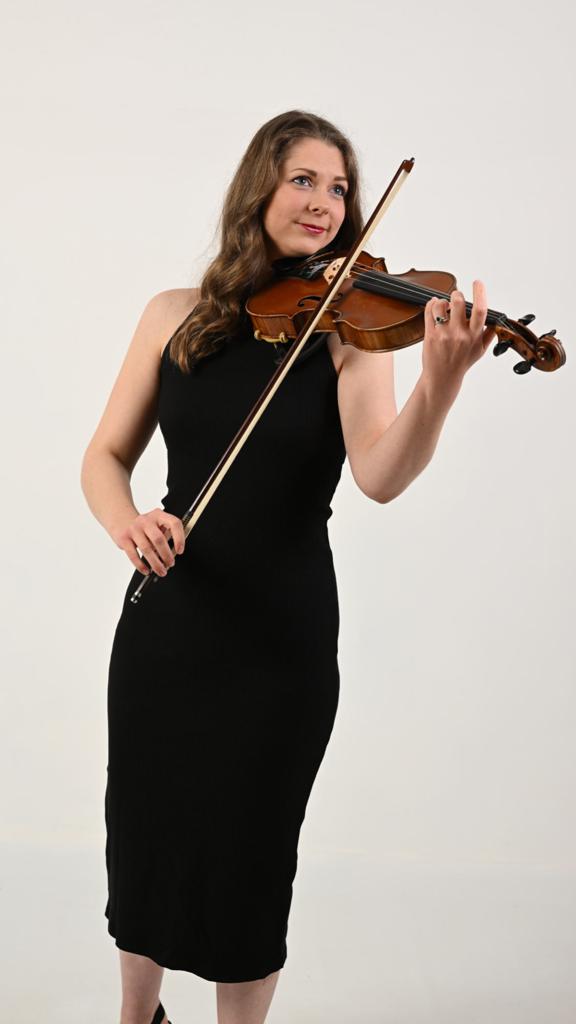 Leonie Plummer
Leonie started playing violin at 6, and went on to study violin at Birmingham conservatoire for 4 years. Leonie plays in a string Quartet, as well as playing in the pit for various musicals. She is also a trained Suzuki teacher. Leonie can also scuba dive, and has been to Egypt on a scuba diving expedition. Of all the members of KCO, she spends the most time underwater.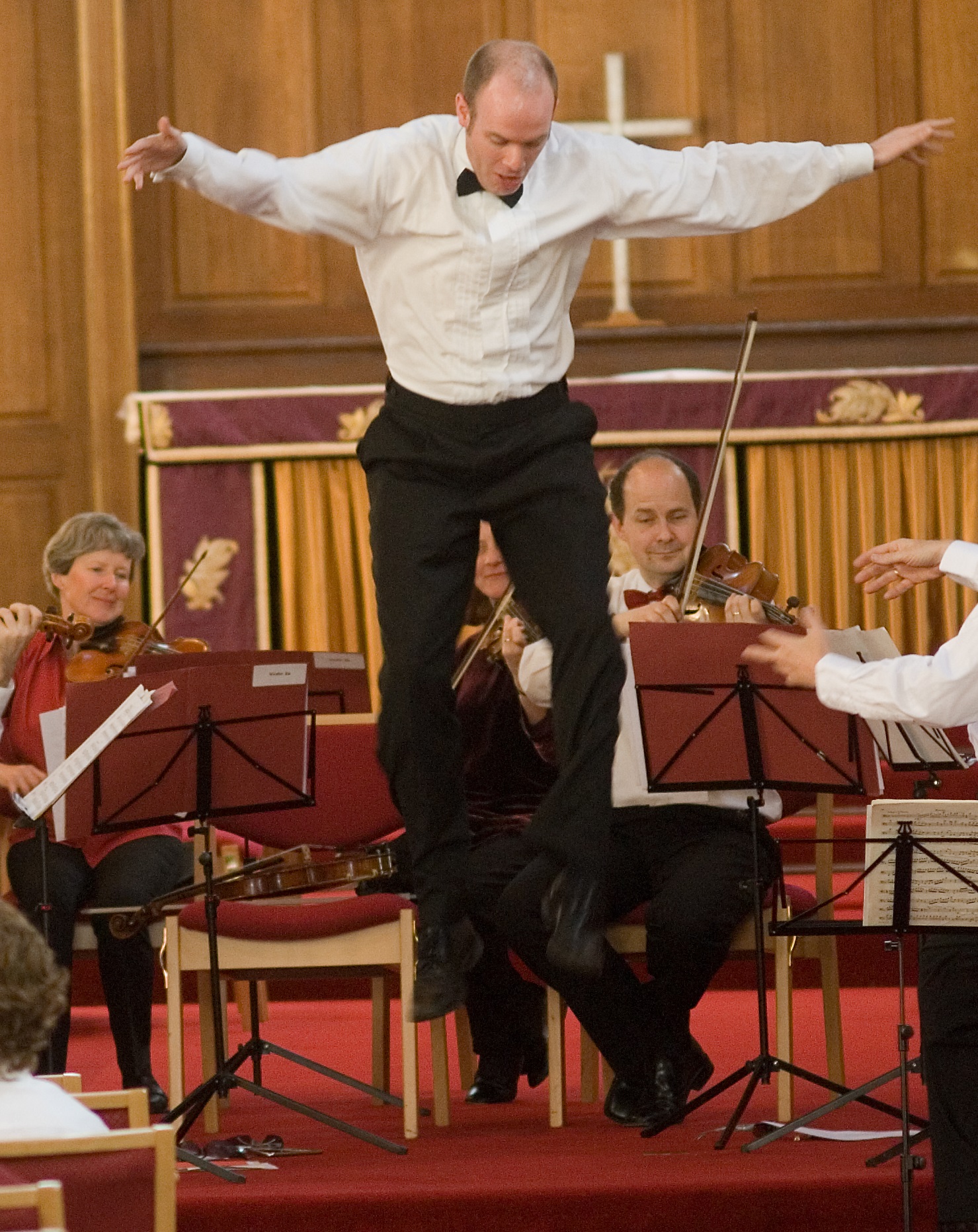 James Underwood
Violas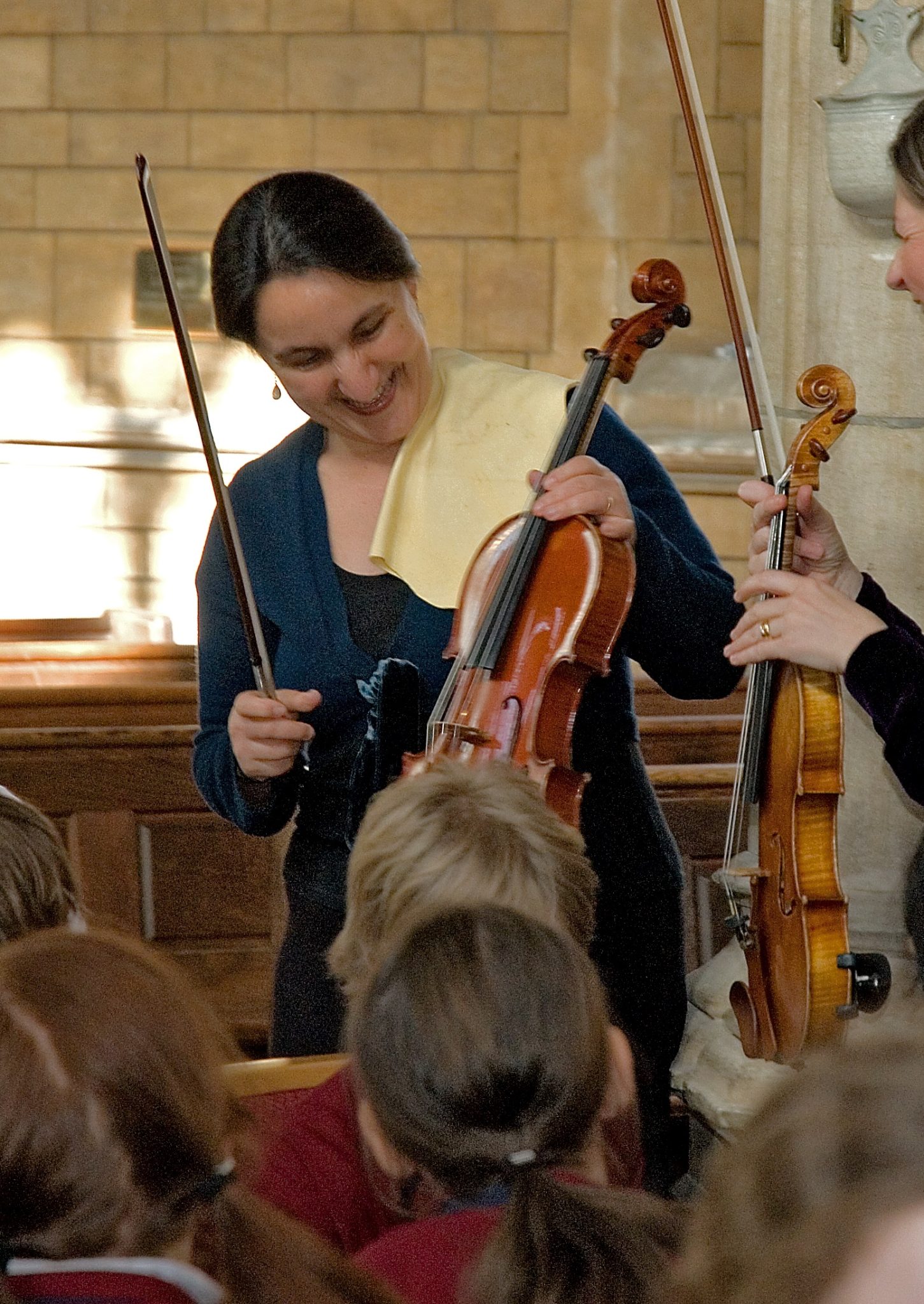 Maria Prowse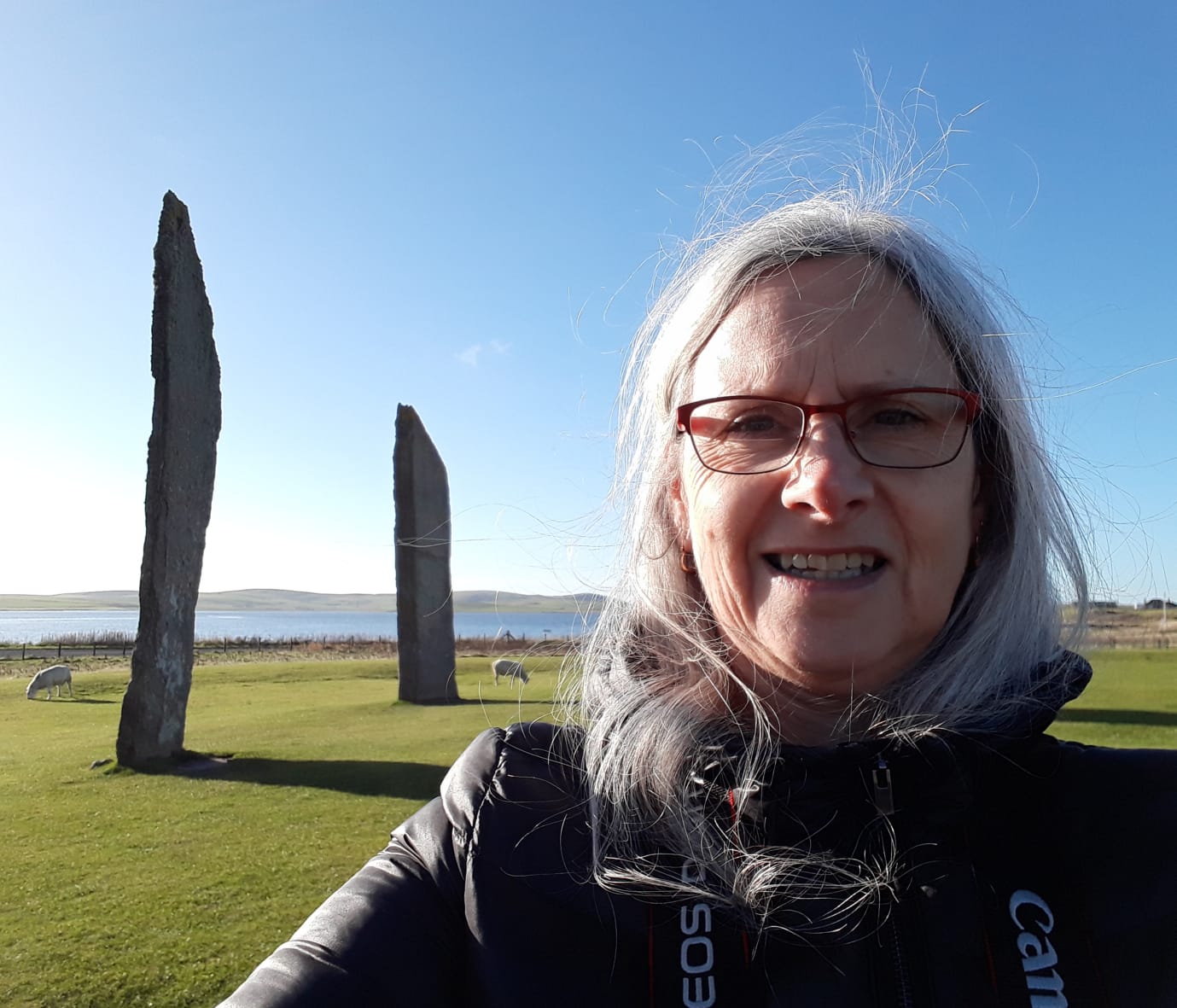 Theresa Rodwell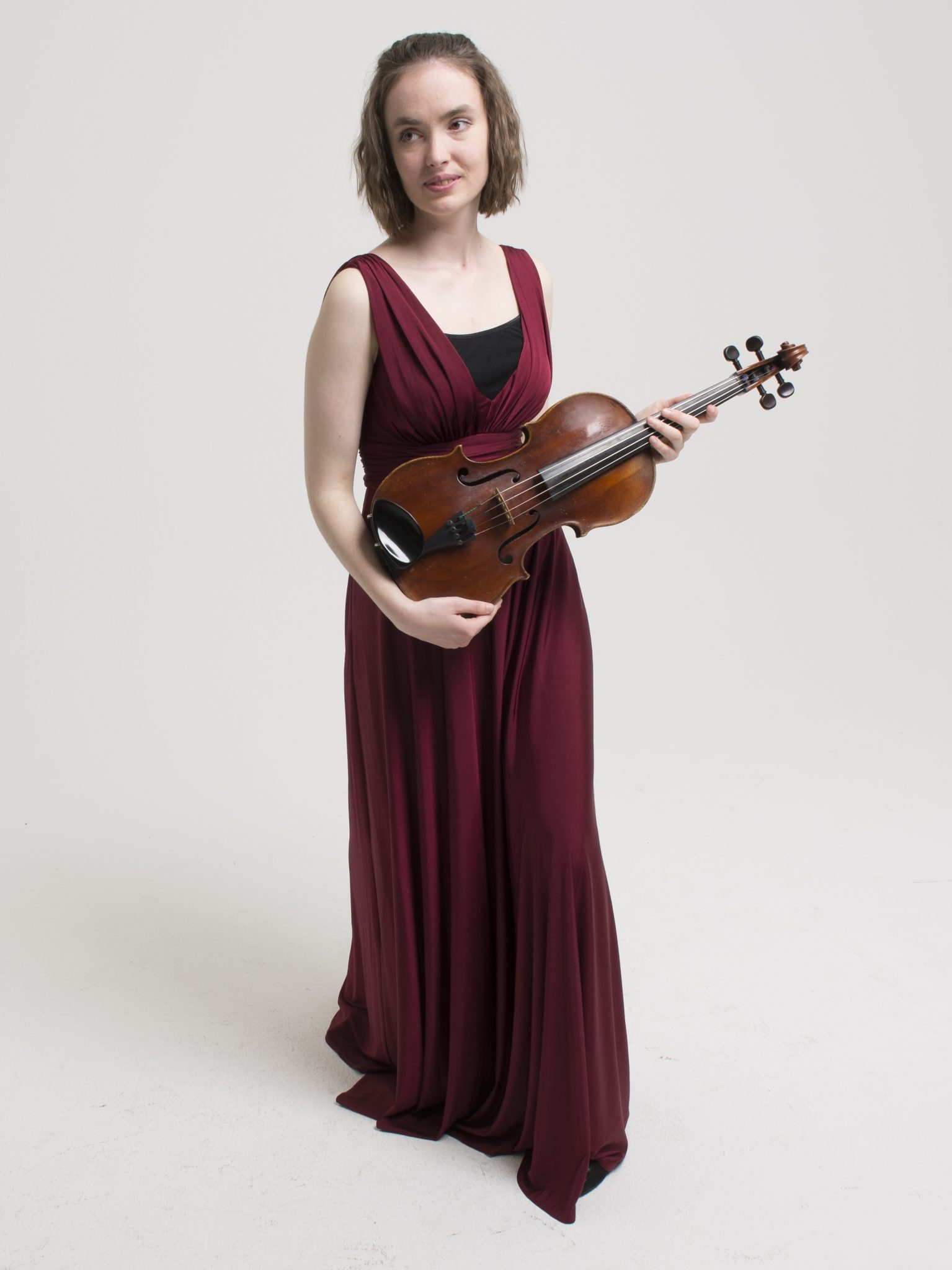 Katie Le Feurve
Well known in KCO circles as the coolest cucumber around, Katie studied viola at the Royal Academy of Music, London and the Royal Danish Academy of Music before settling in Copenhagen where she holds the record for the viola player able to pour the most pints simultaneously. Katie's musical have also encompassed the baroque viola and the erhu, as well as contemplations on the colour purple. She aspires to create the world's first viola-led disco collective 🪐🪩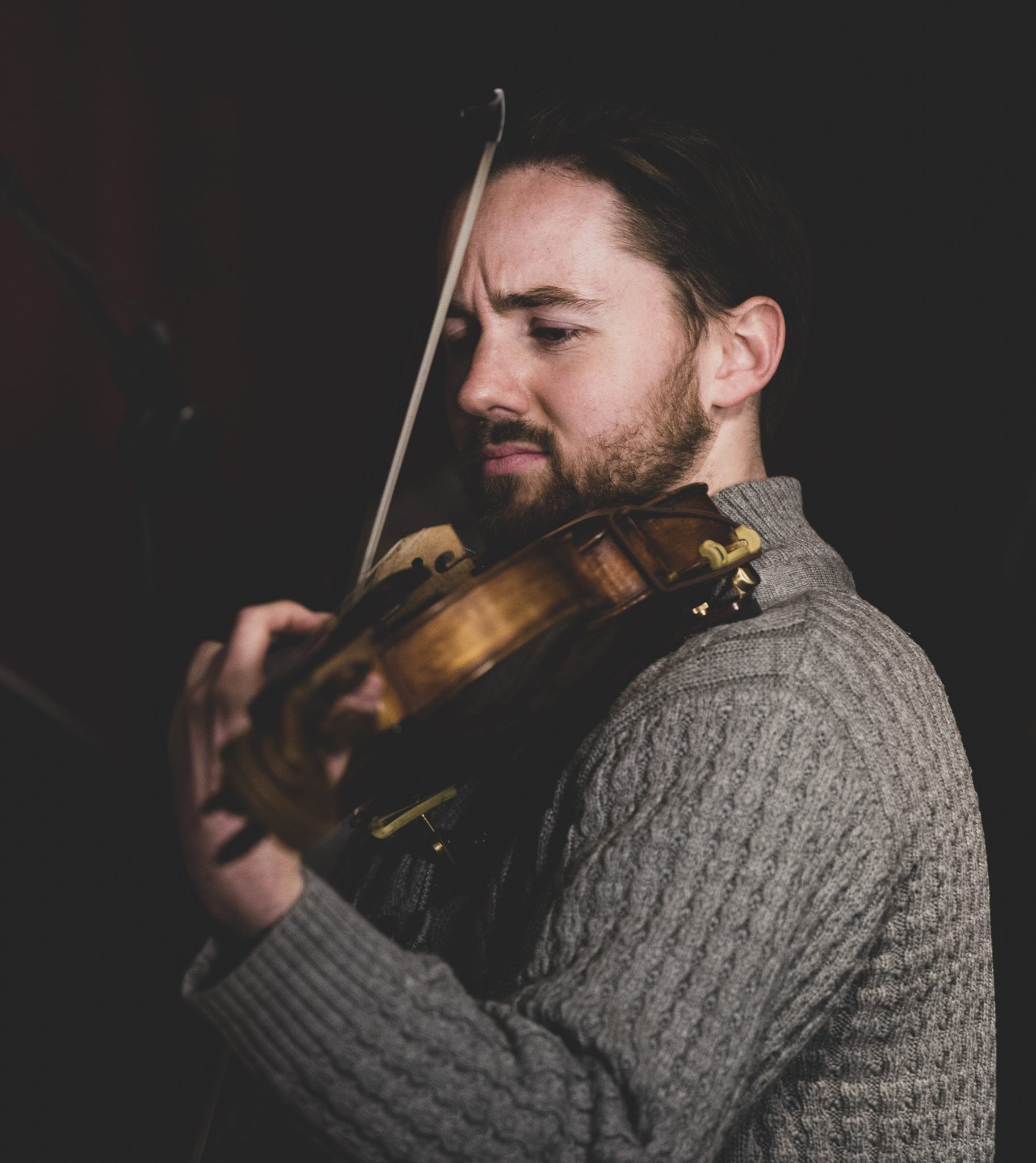 Erik Fauss
Erik is a spontaneously fermented Violist. Erik meandered to the Royal academy of music for 3 years. There he received his master's in Viola. Erik now works as a worship leader as well as a Violist. Erik's chocolatey passion creates real scintillating atmosphere in the orchestra.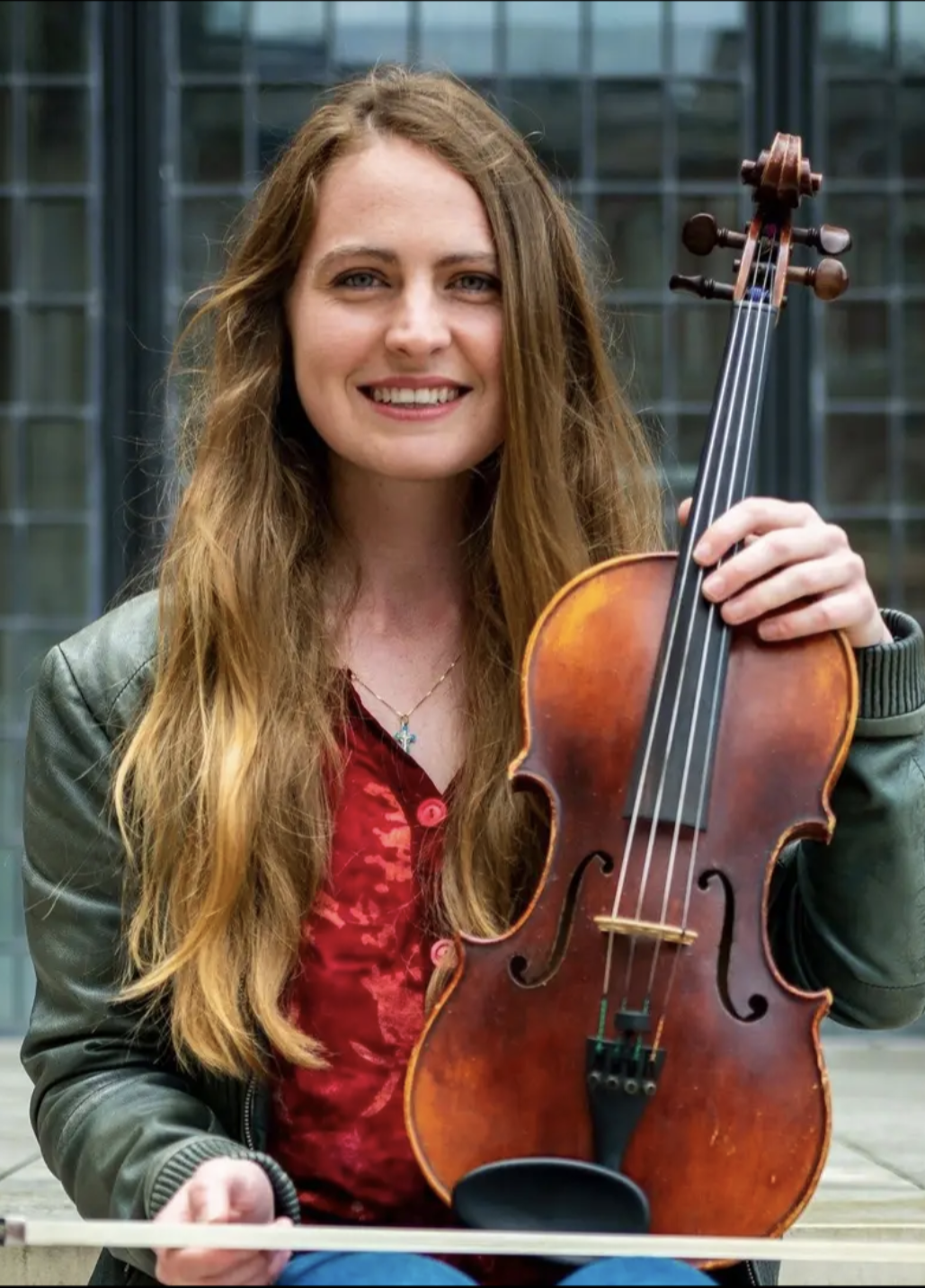 Niamh Sanders
Niamh studied Viola at Trinity for 4 years, and has been playing with KCO for 5 years. She also works with students in music college Christian unions. Niamh consistently beats Gerard at words with friends, and plays octordle (eight wordles at once) making her KCO's resident word queen.
Cellos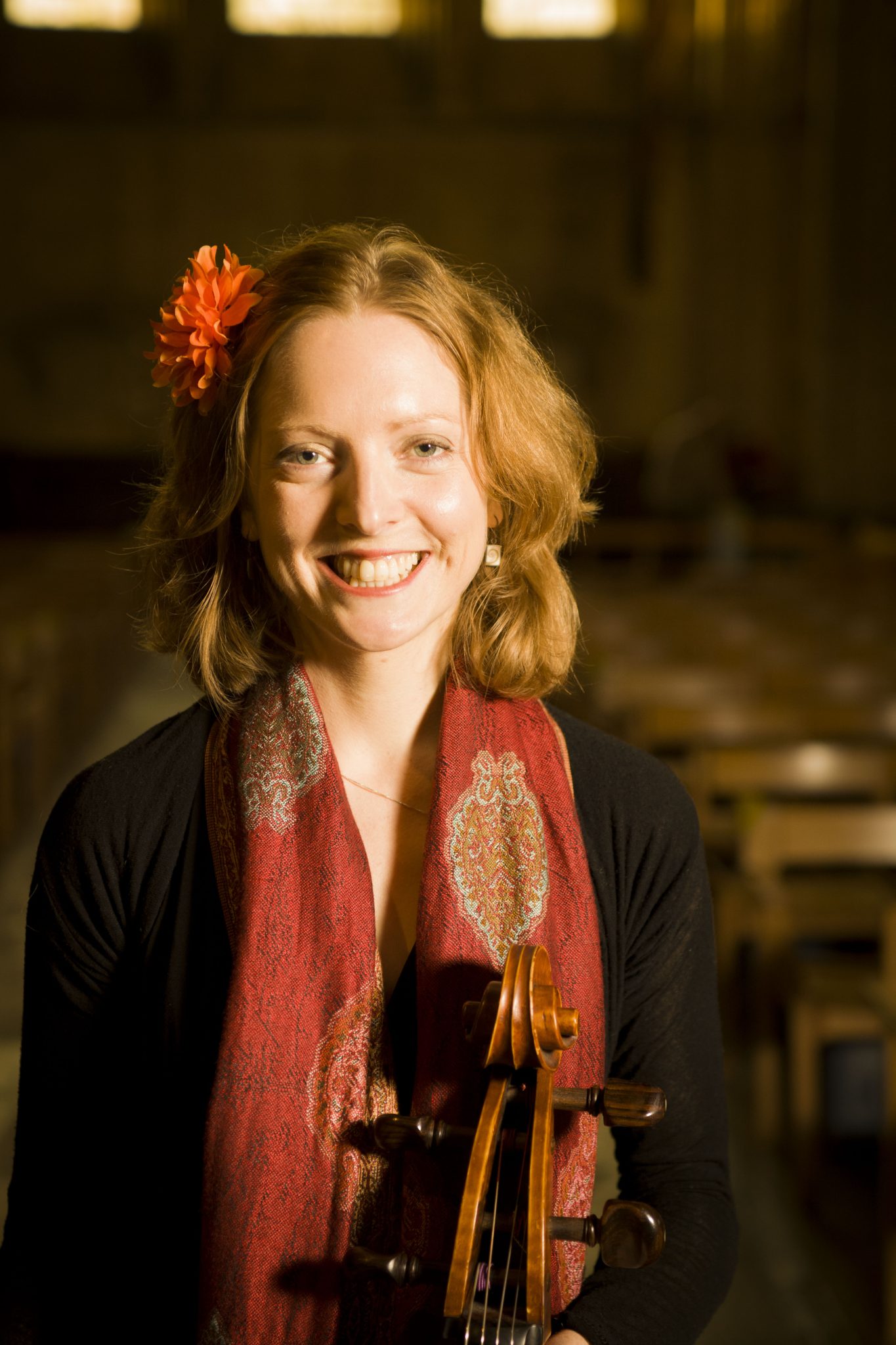 Katy Whittle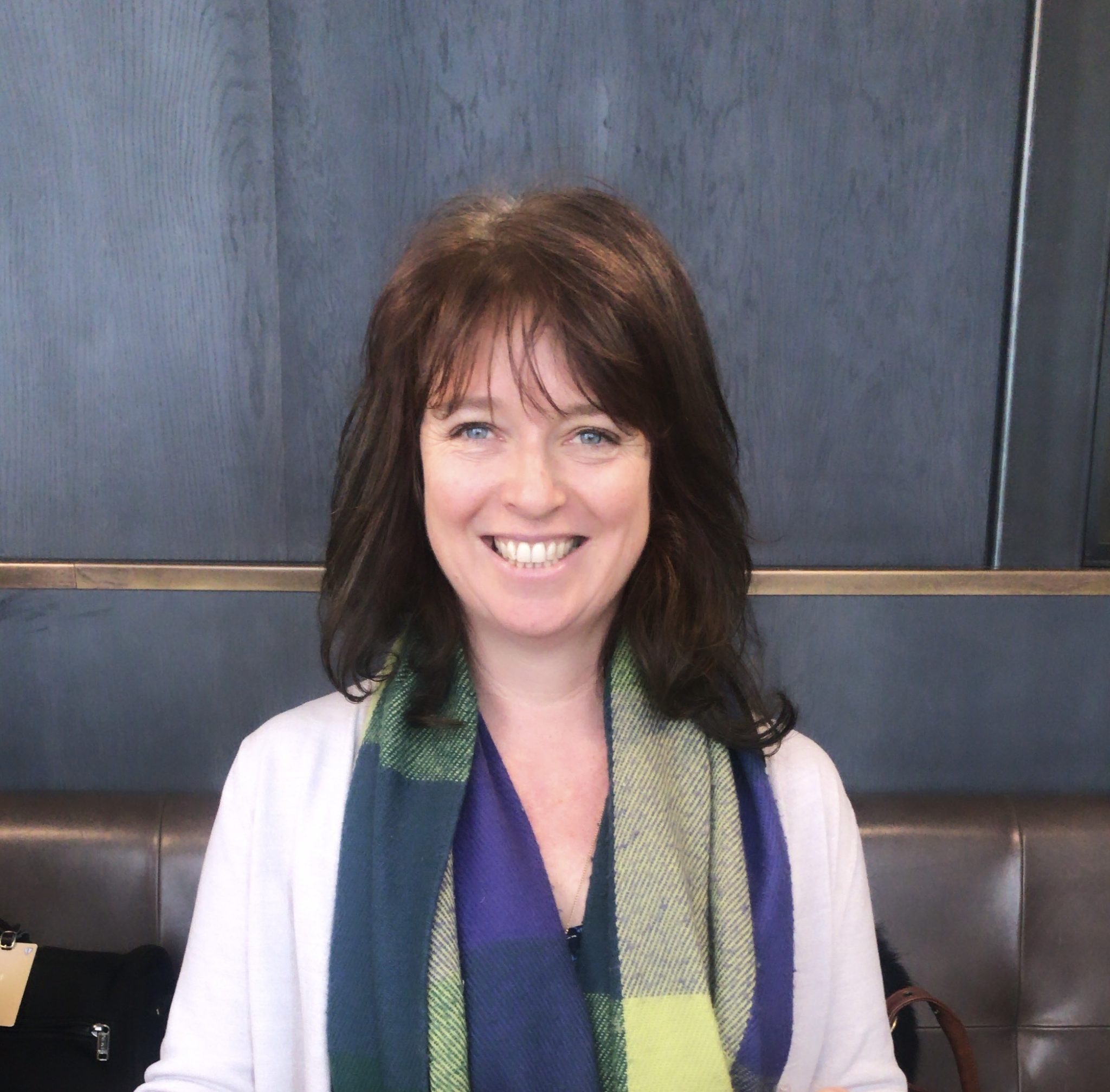 Caroline Ridout
Caroline studied cello at the Royal College of Music with Helen Verney and then at the Guildhall School of Music and Drama with Stefan Popov. After graduating she enjoyed a freelance career with various orchestras and chamber groups. She also had a passion for music education, helping to run the Hackney Youth Orchestra and teaching cello in Hackney and Islington.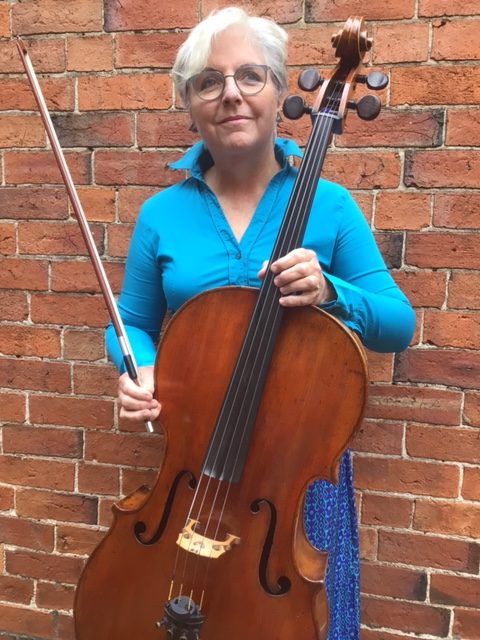 Anna Frazer
Anna graduated from the Royal Northern College of Music where she studied under Raphael Sommer and Donald McCall and was awarded the Rudolf Kempe Scholarship for Orchestral Playing. Four years at Opera North were followed by six in the BBC Philharmonic, recording and performing all over Europe under many distinguished conductors.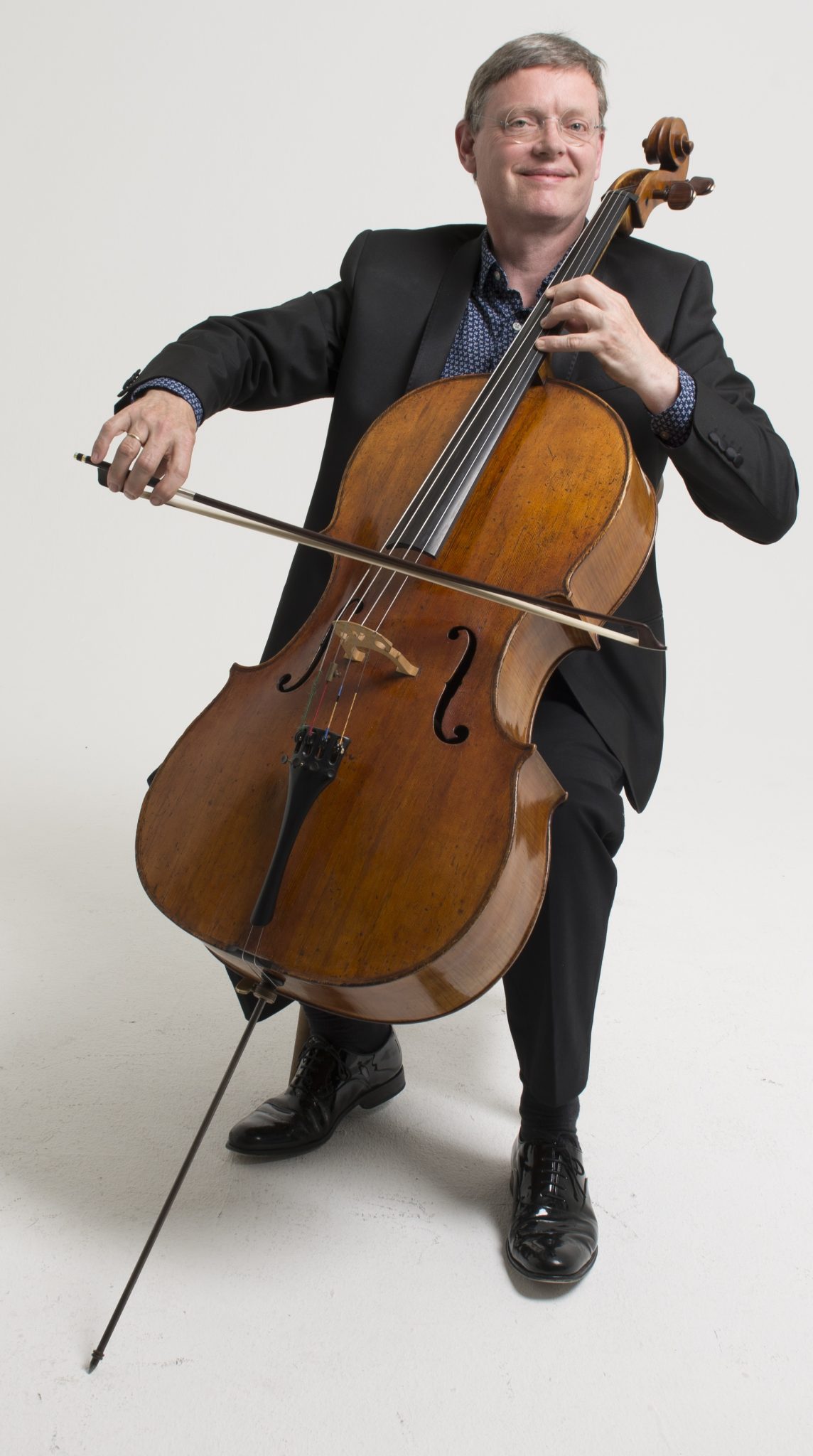 Gerard Le Feurve
Gerard Le Feuvre – Director was born in Jersey and is a distant cousin of Jacqueline DuPre. He won a scholarship to the Royal academy in 1980 starting joint first study on cello and piano, but discovering Quickly that the cello was his first love. He went on to study with scholarships to the USA, Canada, Switzerland Finland and Sweden, studying with some of the most celebrated teachers in the twentieth century. He has performed perhaps a 1000 times as soloist in recital and with orchestra across many countries, was a member of the celebrated English String Quartet for many years, and found that his greatest passion, expressed through KCO is to bring live music to fresh audiences.
Double Bass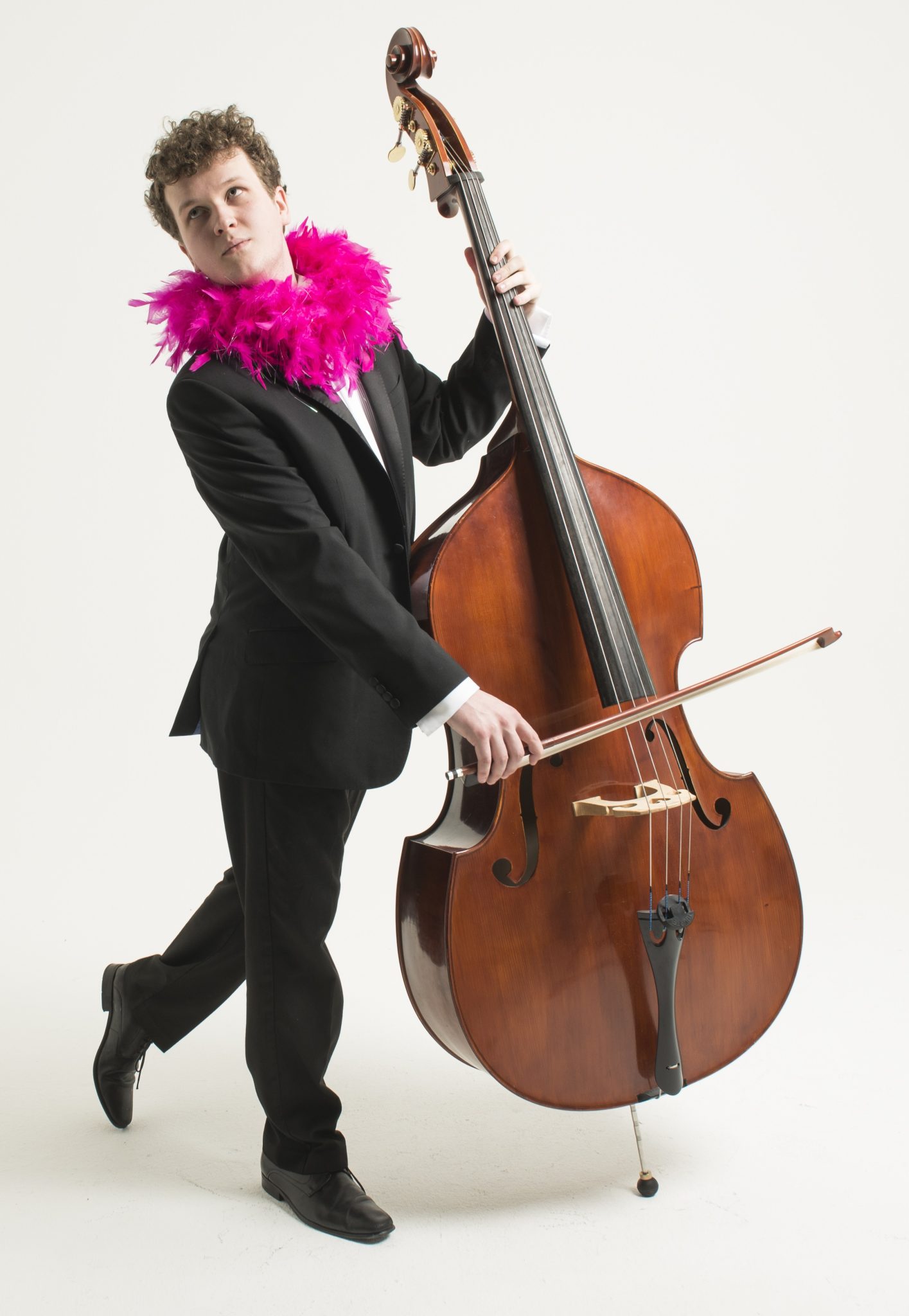 Matt Begg
Since graduating from the The Royal College of Music in 2018, Matt has pursued a wide variety of music, playing in groups ranging from the classical music he was trained in, to jazz, and even to club tunes. Matt has played in venues including The Royal Albert Hall and the Southbank center, as well as in some Uk festivals, such as Bestival. Outside of music, Matt enjoys gardening and cooking.
Percussion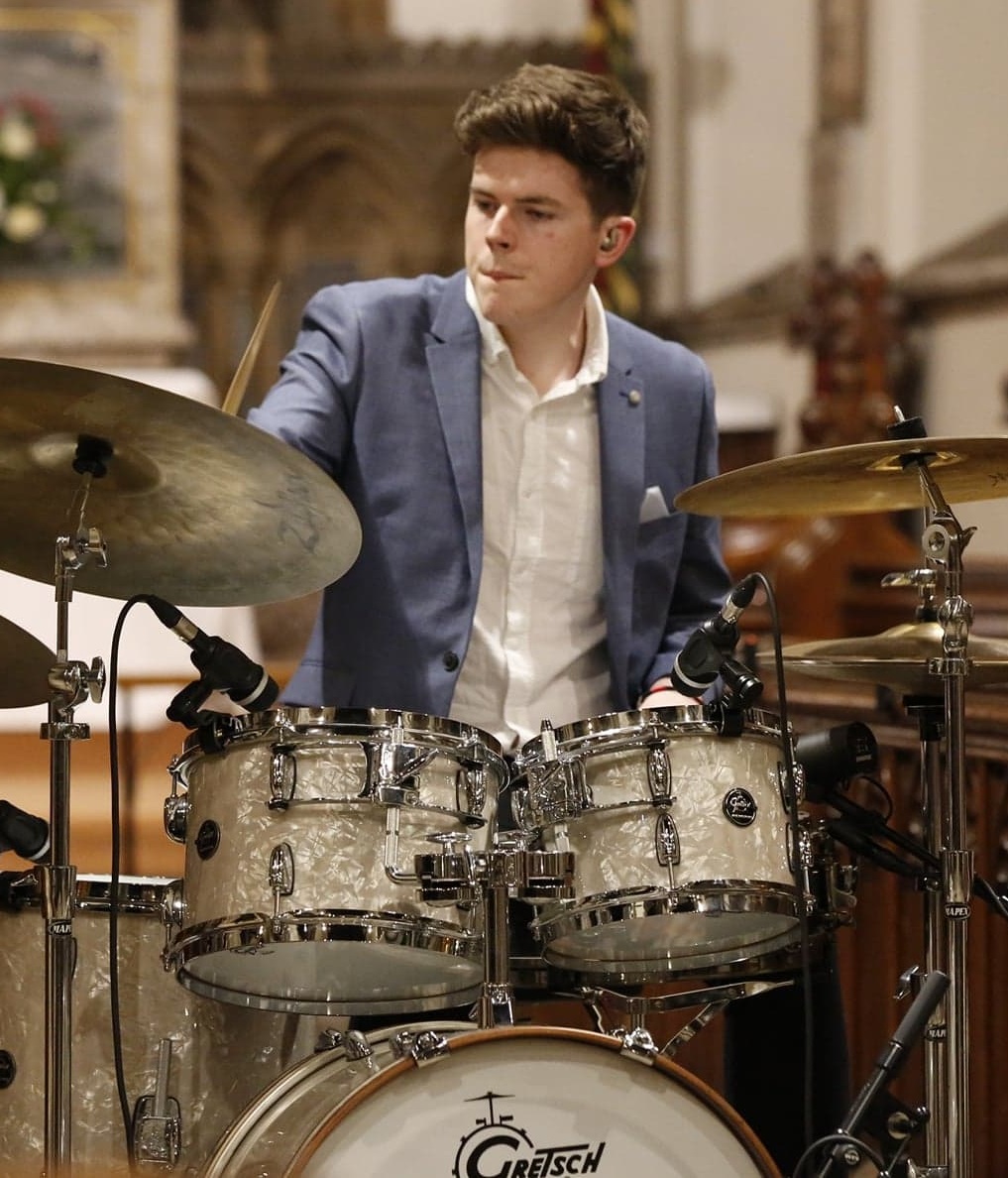 Dan Hester
Dan Hester is KCO's tame jazz drummer. Dan studied the ol' jazz at Guildhall, graduating in 2021. Dan now plays in shows and jazz gigs around London, as well as recording with various singers and other artists…
Elijah Debenham